Bullymake
Insight: Dogs chew everything.
Idea: Make everything chewable.
Chewable postcards: a tasty treat for your pooch and a tasty discount for you.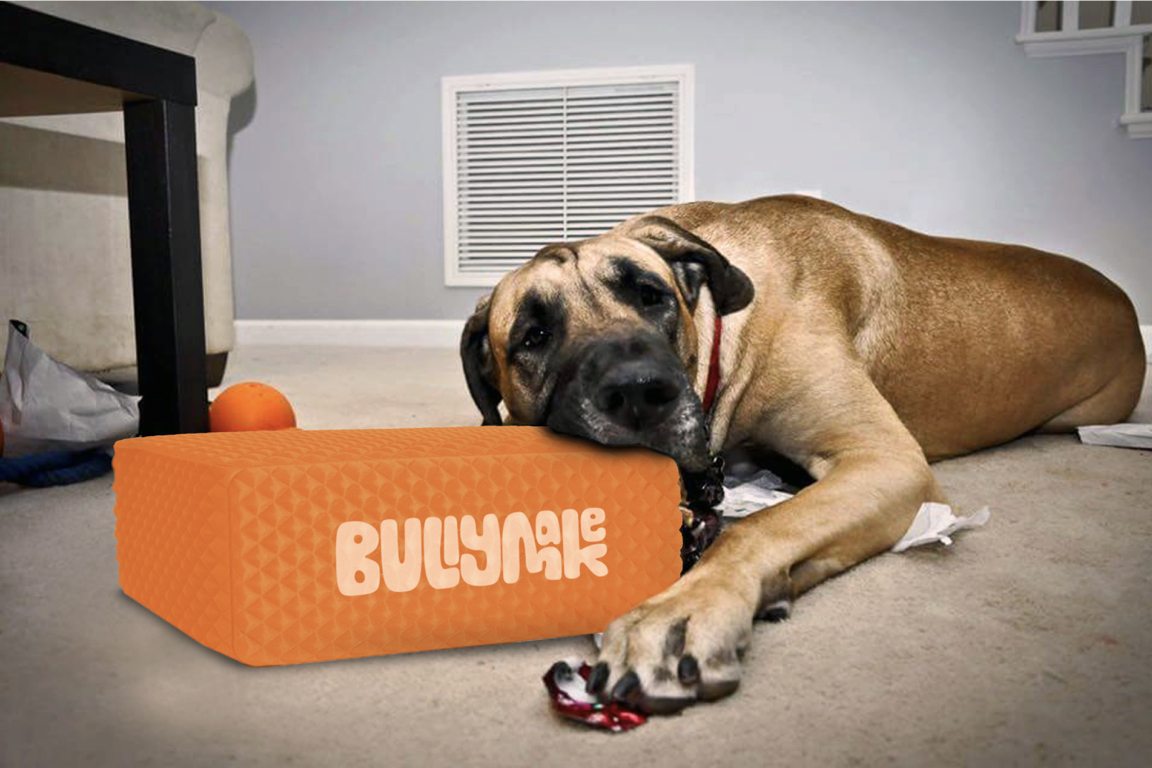 Make monthly subscription boxes chewable, both inside and out.
Make objects you run into on the daily chewable for dogs, such as parking meters or bus stop benches.